Vertica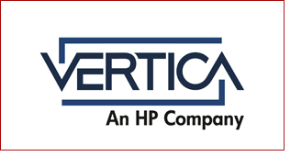 Conceived by legendary database guru Michael Stonebraker, the HP Vertica Analytics Platform was purpose built from the first line of code for Big Data Analytics. Why? Because it was clear that data warehouses and "business-as-usual" practices were limiting technologies, causing businesses to make painful compromises.
The HP Vertica Analytics Platform was consciously designed with speed, scalability, simplicity, and openness at its core and architected to handle analytical workloads via a distributed compressed columnar architecture. HP Vertica provides blazing-fast speed (queries run 50-1,000x faster), petabyte-scale (store 10-30x more data per server), and openness and simplicity (use any BI/ETL tools, Hadoop, etc.) — all at 30% of the cost of traditional data warehouse solutions.
Cloudera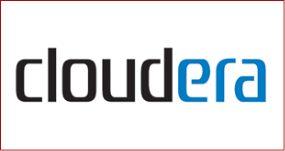 Being truly information-driven requires you have access to all your data: Not just some of your data. Not only monthly, aggregate or summary data. But all of it, in all formats, no matter what the structure (or lack of structure), kept online for many years, or even decades.
Cloudera was founded in October 2008 to deliver the first enterprise-class implementation of Apache Hadoop. Not only was Cloudera the first company formed to build solutions based on Hadoop, but Doug Cutting, the co-creator of Hadoop, joined the company in 2009 as our Chief Architect and remains in that role today.
Today Cloudera offers a complete solution with Hadoop at its core: Our Enterprise Data Hub (EDH). It's designed to solve data management problems by taking advantage of the power of Hadoop. But Hadoop by itself is not enough, it's not an EDH.
Hortonworks
Hortonworks has a singular focus and commitment to drive innovation in the open exclusively via the Apache Software Foundation process.
Hortonworks is responsible for around 50% of core code base advances to deliver Apache Hadoop as an enterprise data platform.
Hortonworks is focused on the deep integration of Hadoop with existing data center technologies and team capabilities.
Hortonworks has secured strategic relationships with trusted data center partners including
Microsoft, Red Hat, SAP, Teradata, Rackspace, and many more.
Hortonworks builds Apache Hadoop with the enterprise in mind, all tested and certified with real-world rigor in the world's largest Hadoop clusters.
Hortonworks has a world-class enterprise support and services organization with vast experience of the largest Hadoop deployments.
MapR
MapR is a complete distribution for Apache Hadoop that packages more than a dozen projects from the Hadoop ecosystem to provide a broad set of Big Data capabilities for the user. Projects such as Apache HBase, Hive, Pig, Mahout, Flume, Avro, Sqoop, Oozie and Whirr are included along with non-Apache projects such as Cascading and Impala.MapR supports these Apache projects on an advanced technology platform that not only provides enterprise-grade features such as high availability, disaster recovery, security, and full data protection but also allows Hadoop to be easily accessed as traditional network attached storage (NAS) with read-write capabilities.
Syncsort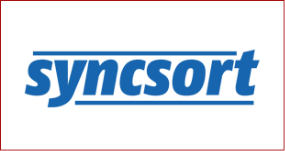 Syncsort provides fast, secure, enterprise-grade software spanning Hadoop solutions to mainframe applications. We help customers around the world collect, process and distribute more data in less time, with fewer resources and lower costs. A majority of Fortune 100 companies are Syncsort customers, and Syncsort's products are used in more than 85 countries to offload expensive and inefficient legacy data workloads, speed data warehouse and mainframe processing, and optimize cloud data integration. Today, with thousands of deployments across all major platforms, including mainframe, Syncsort provides Big Data Integration solutions to offer data-intensive organizations across the big data continuum a smarter way to collect and process the ever-expanding data avalanche. Syncsort helps customers around the world to overcome the architectural limits of today's ETL and Hadoop environments, empowering their organizations to drive better business outcomes in less time, with less resources and lower TCO.
Platfora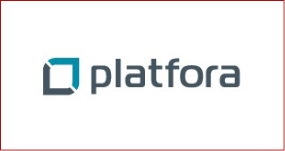 Our mission is to empower customers to transform their businesses into Fact-Based Enterprises. Platfora masks the complexity of Hadoop, making it easy for customers to understand all the facts in their business across events, actions, behaviors and time. With Platfora Big Data Analytics software, we make it easy to transform Big Data in Hadoop into hard facts. Big Data Analytics masks the complexity of Big Data so that business users can capitalize on all of the data at their disposal — regardless of type or source. We make it easy for business users to interrogate their Big Data by asking deeper questions and correlating behavior and actions across multiple domains of data (no matter if it's click-streams, mobile apps, social networks, sensors or internal databases) so they can make fact-based decisions, faster.
Tableau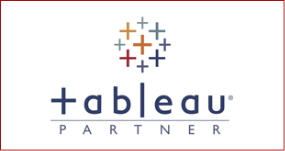 Put together an Academy Award-winning professor, a brilliant computer scientist at the world's most prestigious university, and a savvy business leader with a passion for data. Add in one of the most challenging problems in software – making databases and spreadsheets understandable to ordinary people. You have just recreated the fundamental ingredients for Tableau's products.